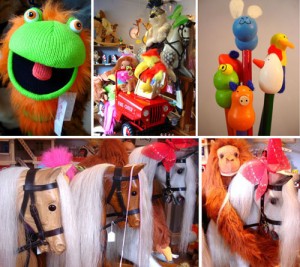 Traditional Wooden Toys, Rocking Horses & Gifts
Welcome to Ringinglow Toys! Our independent toy shop, sells traditional wooden toys, rocking horses, games, gifts and educational toys.
Based at:
Sheffield Botanical Gardens
Clarkehouse Road,
Sheffield
South Yorkshire
S10 2LN
Telephone: 07767 756734
Phone, email or shop online. If we don't have the particular item you are looking for, please let us know and we will do our best to source it for you!
Listed below are just some of the fantastic suppliers we use:
EverEarth || John Crane || Big Jigs || Pintoy || Manhattan Toys || Marbel || Galt || Wingo || Fiesta Crafts || Teamson || Ravensden Collection || Lego || Ringinglow Rocking Horse Company || Orchard Toys ||
As well as selling our gorgeous rocking horses, our lovely little toy shop sells wonderful contemporary and traditional wooden toys, gifts, soft toys, games and lots of high quality big brand names.
With everything from pocket money toys to heirloom rocking horses, we have something in store for every occasion! We also  encourage local craftsmen and women by selling many locally sourced items including named stools and chairs, hand made wooden toys, named toy boxes and much, much more!
If you live anywhere near Sheffield, South Yorkshire or The Peak District National Park, then we are right on your doorstep in Sheffield.
As we are independent, we can change our stock based on our customers' requests. Please do contact us and see for yourself.